Have you ever attended an occasion where you don't know a single person in the room? You know what I mean, when you find yourself standing in the corner of a bar or on the side of a club because you're too shy to initiate conversation with the other guests. Well, this could be a bit easier if you had a proverbial ice breaker. Don't worry because…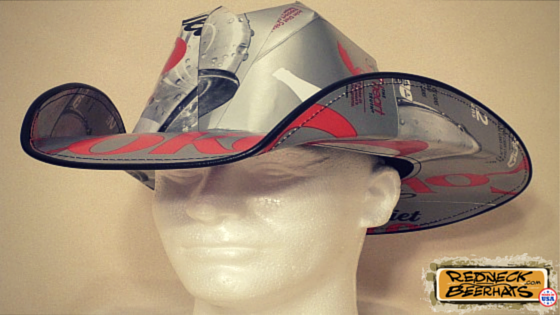 The Cowboy Beer Box Hat is Your Ice Breaker!
If you are one of those people who need help in the socializing department, allow us to help you out. Now, you can fully enjoy social gatherings and even be the life of the party. With the cowboy beer box hat, this could all be possible. Though made from recycled beer boxes, this could be the perfect accessory that could turn you into a cool dude and a party animal.
If you are a guy who enjoys drinking beer, then this could be the perfect way of showing your appreciation to the beer makers. By wearing your choice of cowboy hat beer box, you'll be seen as the cool guy who supports eco-friendly products. Plus, it's durable and water-resistant so you can be sure that this hat would last. A durable product partnered with a stylish appearance; this proves to be a great investment for fashionable guys who appreciate unique items.
Wear this cowboy beer box hat wherever you go and you'll be amazed with how much attention you get. This is an amazing accessory that will surely get you noticed. So, bid farewell to your predictable and boring accessories and convert your appearance to something that can add spice to your outfit. Also, say goodbye to the person who used to stand on the corner. Wear this beer box hat with pride and welcome the new you.