If you were invited to a party and you don't know anyone, don't just stand In the corner and wait for someone to introduce themselves to you.
That's not what a cowboy does.
A real cowboy is confident enough to conquer every event he attends. Now, with the help of thebeer case cowboy hat, you can thrive in every social situation you attend.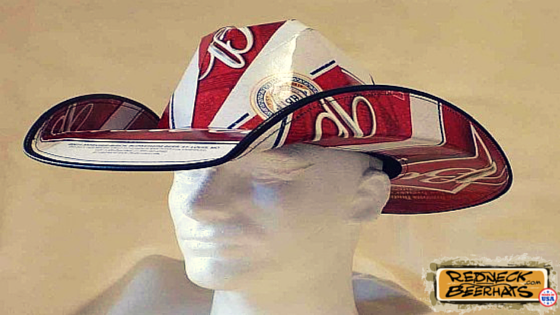 The beer case cowboy hat is a great accessory that adds a bit of style to any casual outfit. Wear it to a party and watch as you transform from an ordinary guy to the coolest guy in the party. This is actually one of the best features of this amazing hat. As you wear this hat, people can't help but notice how wonderful your headgear is.
The beer case cowboy hat is hilarious, fun, and good looking. With these characteristics, this will surely get you noticed anywhere you go. Plus, it's a great conversation starter so you don't have to exert an extra effort to converse with other people. It is a true attention-catcher that would get people to approach and talk to you. Watch as girls stick with you all night as men contemplate getting one for themselves. Plus, with a wide selection of designs and brands available, you can choose a beer box cowboy hat that would suit your taste.
Bid farewell to your boring and predictable accessories and say hello to this crazy-looking headgear. It has an abundant amount of personality that is enough to turn you into an instant celebrity.