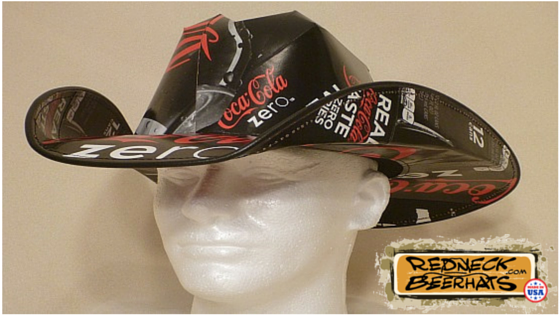 Just what is it that makes beer box cowboy hats so popular? Well, it's a great question. Unlike steak, barbecue and beer itself, a beer box cowboy hat is not one of the basic necessities of life, but it's darned close!
But seriously, the thing that make a beer box cowboy hat so popular is that it is both unique and familiar at the same time, and that is a guaranteed conversation starter.
Original, High Quality Beer Box Cowboy Hats!
When you buy one of our hand-made beer hats, you're not only letting everyone know your favored brew, and that you're proud to let everyone know it, you're also showing a great sense of fun and making no excuses that choosing to wear a beer box cowboy hat is one of the things that makes living in a free country so great. All our cowboy style beer box hats are machine stitched, durable, water resistant, and adjustable to fit any size head!
But don't our word for it, get yourself one of our beer box cowboy hats today and see for yourself the nods and smiles it will cause. Beer is without a doubt one of the great pleasures of life, and wearing one of these beer box beauties makes it clear to everyone that you know how true that is!