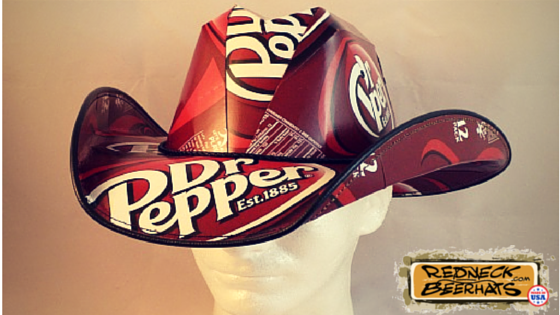 Our cowboy beer hat box is hand-made from recycled beverage boxes. If you are in search for a beer hat that will attract some attention and an accessory that makes a statement, then this is the perfect hat for you.
These cowboy beer box hats are popular for concerts, parties, football games etc. This is the greatest accessory which is especially made for beer and alcohol lovers out there. Also, they are made in the USA. So, feel free to showcase your American Pride by accessorizing your outfit with this beer case cowboy hat which is made from actual boxes of your favorite beer. These hats are a perfect gift idea for sports enthusiasts, party lovers and concert goers. Your friends and loved ones will surely love it.
Since these hats are made from beer cartons, most people think that they may easily be destroyed. Sorry, but you are definitely wrong. These cowboy beer box hats are very durable and water resistant. We understand that macho men do not use umbrellas. So, feel free to use this cowboy beer hat box when it rains. You don't have to worry of it being drenched. All you have to do is wipe it off, allow it to dry and your hat will be as good as new.
With the Christmas season fast approaching, you'll be invited to a lot of parties and gatherings. So, prepare for these festivities and transform your outfit from boring to interesting. These hats are so unique; you'll definitely capture the attention of people as you pass by. Now, be ready to stand tall and flash your winning smile as girls start to line up to check on your cowboy beer hat box. That being said, you'll be the most popular guy at the party.